Mixology bar with gourmet cuisine
at the Arco della Pace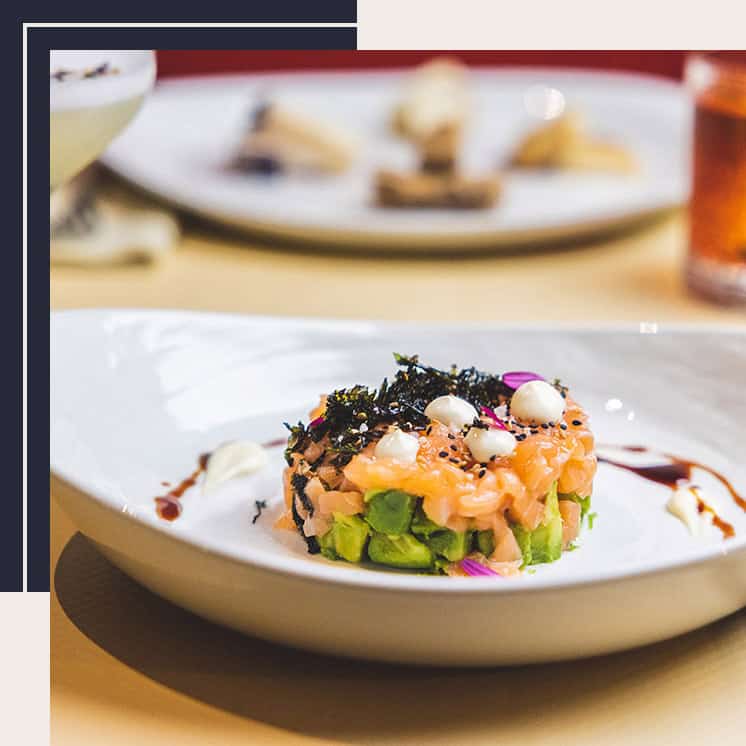 Our food offers combines the taste of the Italian tradition with international ones. Our creations are born after an accurate selection of fresh produce, aiming to satisfy your tast buds. Every meal has the right nutritional qualities withous forgetting the joyful pleasures at the table.
Beyond fish and meat based options, we offer vegan and vegetarian ones from starters to desserts. Everything matches perfectly with our cocktail list.
Just ask our mixologist and he'll know a good suggestion for you.
More than 40 labels including white, red, rosé and passito wines appear in our dedicated menu, which pays homage to the Italian and French wine history, with an eye to the BIO proposals.
Home-grown bubbles, inebriating rums, explosive mezcals and a selection of excellent bitters that includes great classics, artisanal and award-winning labels. Lots of other beverages accompany the tasting of delicate finger food and appetizing tapas. And for whiskey lovers, we have a wide selection of bottles, from Japan to Tennessee.
Versatility and internationality are the distinctive elements of our mixology: do you want to be surprised? Our barman will surprise you.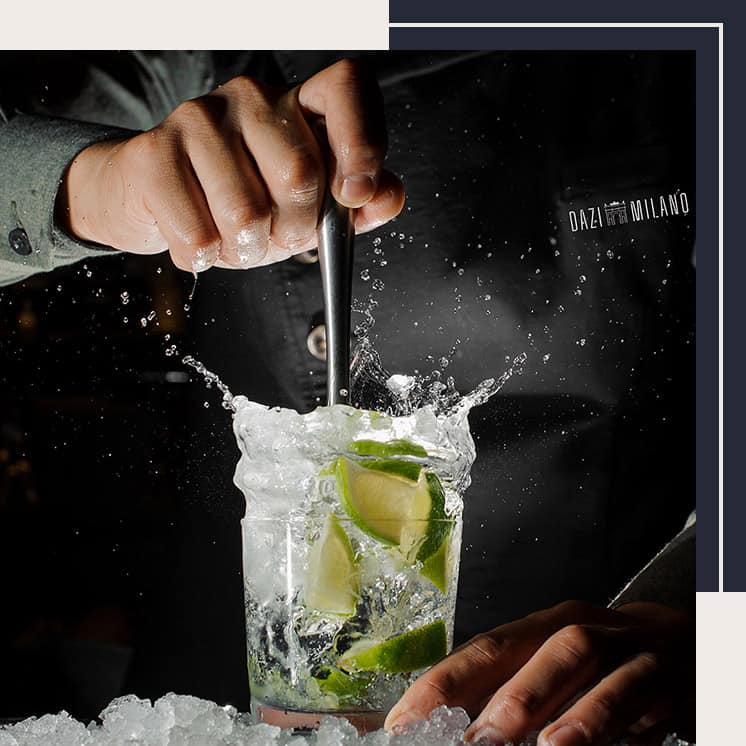 What are you waiting for? Come by!
Find out more about the historical location for events right in the center of Milan